App development continued…
By now our group, CHAÎNE, thought of a concept: A monthly treasure hunt in central Copenhagen targeted at families.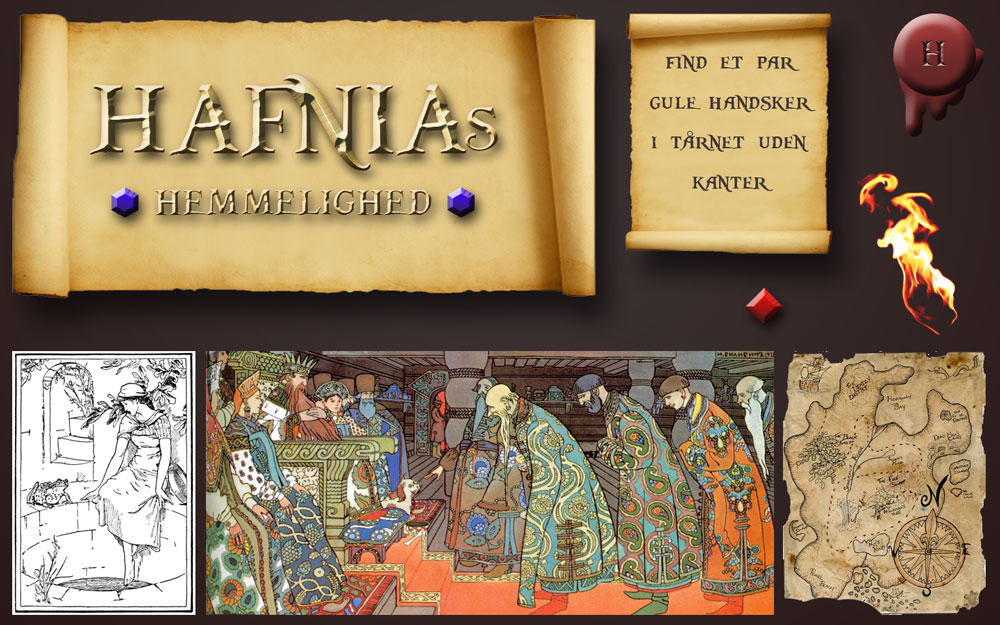 Our first moodboard was inspired by the most obvious interpretation of "scavenger hunt" – Pirates. The font is a cheap version of the one used for the "Pirates of the Caribean"-franchise, and the colors are kind of based off of Danish childrens Christmas shows, to better appeal to our target demographic of families. It's simple, and it gets the job done.
It wasn't visionary, exclusive, present, or polished though, which is the keywords for CHAÎNE, our design firm.
We named the app "Hafnia's Secret", Hafnia being the Latin name for Copenhagen, and the "H" having a little keyhole in its negative space, to symbolize the sensation of peeking through to something hidden.
After a major rework, we ended up with this prototype for an app.